A complete GDPR compliance programme
Everything you need to become GDPR compliant - all in one place. Our comprehensive step-by-step programme guides organisations through the process of becoming GDPR compliant. Gain commercial advantage and build customer trust using our unique data protection platform and resources.
Find out more...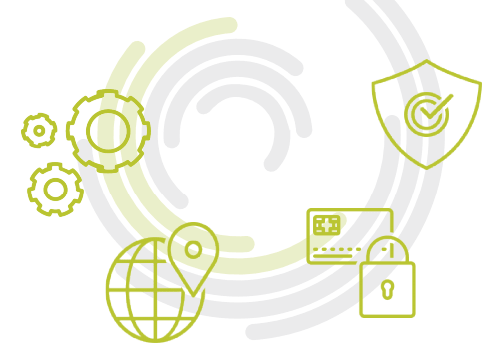 Your organisation's
own privacy hub
You get your own private, secure platform
from which your organisation can
simply and easily manage data protection
compliance and demonstrate that
compliance to customers and regulators.
Achieve peace of mind with one central
place to record, demonstrate and account
for all your privacy, data protection and
GDPR compliance activities. We have done all the
hard work for you
Our data protection experts have broken
down the requirements of data protection
law, including the General Data Protection
Regulation, to provide you with a simple,
flexible and easy to to follow structure
which everyone in your organisation
will be able to understand, which reduces
the risk of non compliance and which
enables an organisation to meet all its
data protection obligations. A culture of compliance
A structured privacy programme which
embeds a culture of compliance within
your organisation in an engaging way
- the only way to achieve 'real' compliance
and a reduction of risk.

A compliance plan
and methodology
An updateable privacy compliance plan
and methodology tell you how to get
started and achieve practical privacy
compliance in the real world. GDPR training
Interactive GDPR training is provided
by the platform, enabling your staff
to watch engaging and informative
videos, wherever they are. The Hub
automatically records who has been
trained in a simple dashboard. Practical tips
Our curated information sources and
practical 'Privacy Tips' cut through the
confusion and tell you simply how to
get GDPR compliance done and keep
your compliance programme alive. Templates and records
Step by step guidance with over 30 simple
templates, policies and records to achieve
privacy, data protection and GDPR
compliance quickly and securely. Complete flexibility
You have full flexibility to use our
templates or your own documents (or
a combination of both) within The
Privacy Compliance Hub.
"We have found the Privacy Compliance Hub invaluable as a framework for embedding privacy compliance across our organisation. The "Promises" have been a clear and user-friendly way to spread awareness of the main themes of privacy compliance. The Hub has useful templates and regulatory updates, and great practical advice too - the Data Champions we appointed across the business have helped to ensure a high level of engagement in data issues."

Rebecca Miller - Deputy Controller of Corporate Legal & Governance and Data Protection Officer - Channel 4
See how it works:
Our platform provides organisations with a simple, easy to use solution to establish and maintain privacy, data protection and GDPR compliance. Only the individuals within an organisation know what personal data they collect, use and share. Our solution gives those individuals training, structure, guidance and tools which give them the power to bring their organisations into compliance safely and securely. If you want more expert advice then please get in touch with our team of privacy experts by clicking the button below.
Trusted by organisations like these: