A cost-effective solution for education
In a sector where resources can be in short supply, the Privacy Compliance Hub provides a cost-effective solution for minimising the risk of data breaches. It makes privacy simple, even for those with no privacy experience, and gives your organisation's stakeholders the confidence to know that a worrying risk has been dealt with effectively.
Let us show you how
We're trusted by the education industry...

Your compliance cracking curriculum…
Simple and comprehensive
A simple, structured privacy compliance programme to best manage your risks.
No legal experience required
An automated, easy-to-follow Route Map guides everybody through what needs to be done.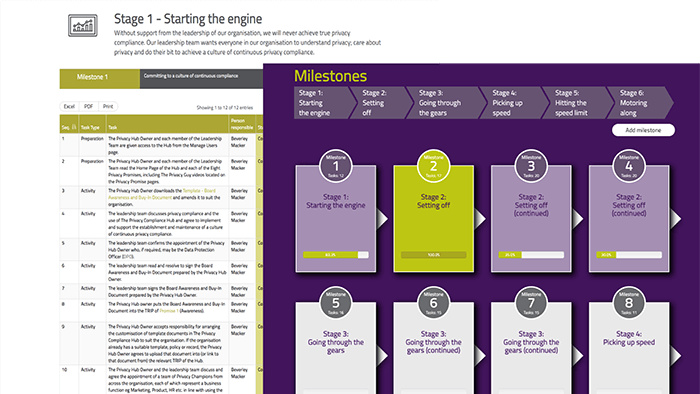 Engaging training
Training modules are delivered directly from your hub to make it easier for you and your staff to understand and care about privacy.
Demonstrates you're doing it
The hub is a cost-effective and simple way to show your organisation is compliant at any time.
What our clients say...

Making it simple
"Privacy is complicated and evolving; we wanted a software package that would help us improve our privacy and demonstrate our compliance with GDPR and other privacy laws."
Bryan Tookey
Chief Operating Officer at Third Space Learning
A trusted partner for Zzish
"We needed a simple, cost-effective solution that we could easily implement ourselves. The Privacy Compliance Hub has been our trusted partner since the beginning."
Charles Wiles
Chief executive officer at education app providers Zzish
Speak to our team or book a demo now
We'll be in touch as soon as we can. If you would just like a chat to find out more, that's absolutely fine. Alternatively, if you want to see what the PCH can do for your organisation we can take you through an online demo. It's all done remotely through screen sharing and takes around 30 minutes.