It all adds up for finance
In such a heavily regulated sector, it's crucial that finance companies get compliance right. The Privacy Compliance Hub is a simple and cost-effective solution you can trust to do just that. It gives all your stakeholders the confidence to know that your company's privacy compliance is sorted – and it'll stay that way.
Let us show you how
We're trusted by the finance industry...
More powerful than spreadsheets...
Easily demonstrate compliance
Built by experienced tech lawyers, the hub is a cost-effective and simple way to show your business is compliant at any time.
Everything in one place
The hub provides a comprehensive compliance programme with interactive training, an automated Route Map and templates all in one place.
A structured programme
Following a clear Route Map, the hub provides everything you need to do compliance and then demonstrates you've dealt with a worrying risk.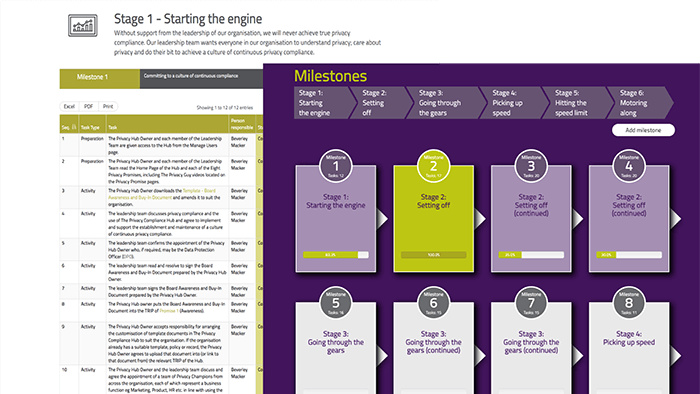 A flexible platform
The hub makes it easy to see who's supposed to be doing what and when and means you can stay compliant as your business scales and changes.
What our clients say...
Hitting the sweet spot for Wayhome
"We weighed up all the pros and cons, ease of use, quality of service and content. We found the sweet spot with the Privacy Compliance Hub."
Jacob Herandi
Finance project manager at Wayhome
How we work with Wayhome

Supplying structure for Fractal Labs
"What's great with the hub is that it's outlined in a very structured way – how to go about understanding the regulations."
Peter Edenholm
Chief operating officer at Fractal Labs
How we work with Fractal Labs
Speak to our team or book a demo now
We'll be in touch as soon as we can. If you would just like a chat to find out more, that's absolutely fine. Alternatively, if you want to see what the PCH can do for your organisation we can take you through an online demo. It's all done remotely through screen sharing and takes around 30 minutes.