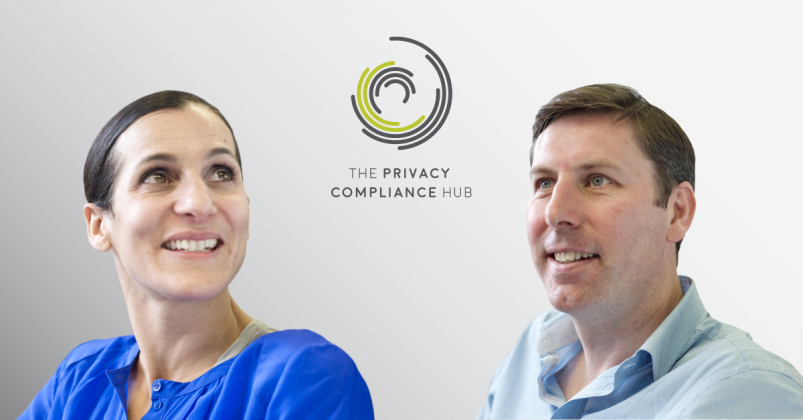 We both used to work at Google…
Nigel was Google's first lawyer outside California, and was promoted to Associate General Counsel & Head of Legal, EMEA, where he worked on things like the launch of Google Maps and Gmail, the purchases of YouTube and Doubleclick, Google's IPO and more multi million pound contracts than you could shake a stick at.
Nigel's first hire was Karima, and he had a big pool of talented people to choose from! Karima worked as Google's Senior Counsel Legal and then Head of Emerging Markets, where she learnt a lot about business growth, working and negotiating with people with different cultures and ways of thinking. The fun part was looking at the legal implications and risks involved when launching Google products in new countries.
… and we're still not evil, promise.
We don't have a lair for one thing. We both work from home.
We're serial entrepreneurs
After leaving Google in the Noughties we both set up our own businesses, then joined forces to launch another company – The Legal Pod. The Legal Pod provides legal advice for tech companies, matching an alliance of lawyers to startups and scaling companies, so busy businessmen and women always had hassle-free access to highly-relevant legal advice. It's still doing wonderful work even though Karima and Nigel have since left to focus their energy on the Hub.
The Legal Pod definitely gave us an appreciation of marketing a tech company, plus starting and running a business. And we didn't kill each other or fall out (much), which meant we were confident about working together on The Privacy Compliance Hub.
We're like chalk and cheese
Karima's the extroverted, charismatic one. She knows and talks to everyone. Nigel's the introverted one who likes to dot 'i's, cross 't's, and delve into exactly how to comply with the California Consumer Privacy Act.
We like to think of it this way: if it's a party – Karima. If it's a quiet drink down the pub – Nigel.
We're award-winners…
In 2020 we picked up the Innovation in Legal Services award at the British Legal Technology Awards. We've just been nominated for another one: Disruptive Technology of the Year Award. Wish us luck!
We're multi-lingual…
Well, OK, Karima's multi-lingual – she can speak French and German fluently. But Nigel is learning Spanish, even if he hasn't had the chance to torture anyone with his pronunciation yet.
We're not just boring lawyers… we're a fashionista and a gardener…
Karima's got a very active social life and loves the arts, theatre, eating out and travelling. She loves clothes too, and is really interested in the way people express themselves via the way they dress.
Nigel's more of a stay at home sort of guy, although he is an RHS qualified horticulturalist and medal winner. He ran his own landscape design company before returning to the law. Nigel likes a peaceful life, which is why he thinks the hub is a great idea – it means no panicking on privacy and everything in its right place.
… and like Nigel's gardens, we're growing fast
We're taking on new clients every month. They come from all industries and in all shapes and sizes, but we seem to have a lot of success in FinTech, AdTech, Health and Education. Almost all of our clients have come from word of mouth, but we're growing our profile through opinion pieces, interviews with thought leaders and partnerships like this one.
Despite being privacy experts, we do send 'cold' direct marketing emails…
One of the big challenges businesses face is telling people about their products and services, while respecting their right to privacy. We do send direct emails in a B2B context – even without an opt-in – and we're happy that this is a fair legal thing to do, because we've researched the subject at length.
… but we still really, really care about privacy
Yes, privacy is a growth market, but that's not the main reason we founded the Hub. We started up because we both have long standing interests in data and privacy, even to the extent that we bore our spouses with regulatory updates over the dinner table (well, OK, that's just Nigel).
We've both been entrepreneurs for many years, and we've learned a valuable lesson: you can't start and run a business unless you're passionate about it. We just so happen to be passionate about privacy – and that's why we do what we do.
If you'd like to learn more about us or our products, or you want to invite Karima to a party, send us a message at karima@privacycompliancehub.com.