Your free GDPR compliance health check
Your free and simple GDPR compliance audit is an online health check provided by our experts. It's confidential, comprehensive, and takes just 10 minutes to complete. 
Answer our GDPR compliance checklist questions and we will email you an objective, personalised report within minutes. It gives you a score out of 10 for your data privacy compliance with a further option for our free, more detailed data audit for GDPR, containing our practical suggestions.
Get your free health check
A GDPR audit trusted by organisations just like you…
Improve your privacy performance with our GDPR health check
Quick & easy
Just 10 minutes to an objective view of your privacy compliance.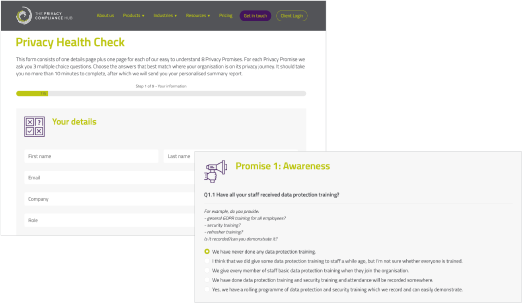 Simple but comprehensive
Multiple choice questions make the health check simple to complete.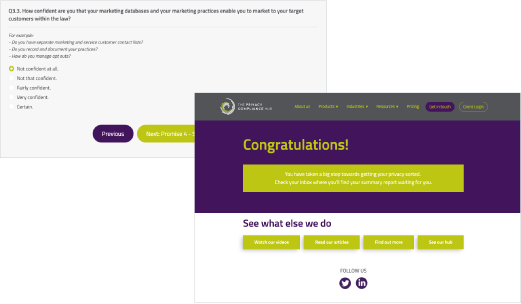 Compiled by experts
The health check is based on a thorough GDPR compliance checklist designed by experienced privacy professionals.
Objective & 100% confidential
A professional outside opinion will help you learn where you stand on GDPR compliance.