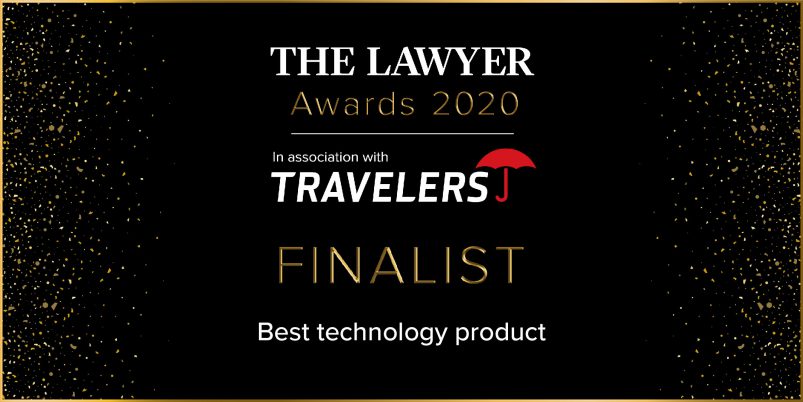 First, we have been shortlisted for The Lawyer Awards 2020 in association with Travelers in the category of 'Best Technology Product'.
Proving that awards nominations are like buses, we have also been named as a finalist in the British Legal Technology Awards 2020 in the category of 'Innovation in Legal Services'.
Fingers crossed for the virtual awards ceremonies later in the year. We are sort of hoping that both finals go to penalties. Much more exciting that way!